Patio enclosures comprise of open-air dwelling spaces in which a patio space is enclosed and secured from the elements. Many patio enclosures are conjoined with the house even though there exist self-contained patio enclosures. Patio enclosure encompasses one of the best ways of adding more living space at an affordable rate. Patio enclosures add value to your home while offering your family an extra to relax and have a good view.
This increases space and value of your home and enables guests to enjoy their stay without intrusions from insects. Due to their popularity, patio enclosures have become one of the main aspects house buyers are looking for.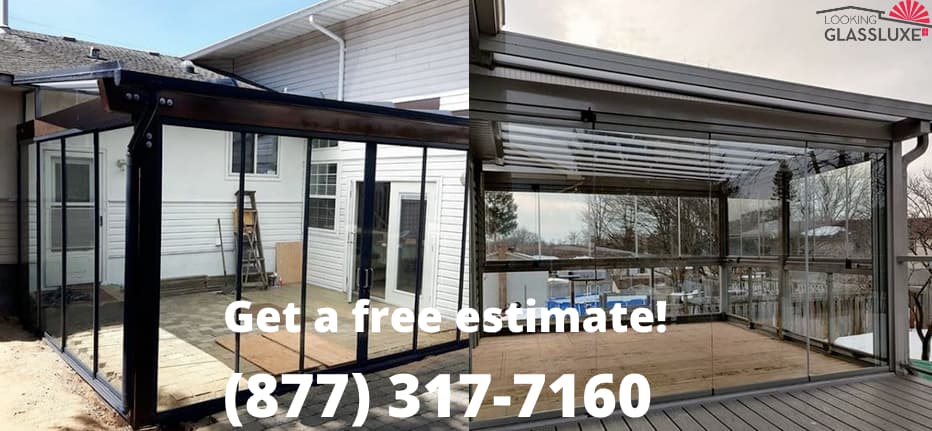 Our Screen Patio Enclosure Services
Our screen patio enclosure offers an additional element of open-air living by incorporating a comprehensive household addition by means of partly or completely sealed off screen. The varied western type of weather needs a corresponding varied solution to produce the finest dwelling and relaxing space that is useful throughout the year.
An entirely screened space offers shelter from the severe intemperance of our weather conditions and it also keeps away the disturbing bugs which may be a nuisance when you have guests visiting.  A screened area also offers the usefulness of calm cooling air flow during the summer season, while offering full shelter when the climate becomes cooler.
How To Get Started
Take three simple steps towards your new sunrooms
Why Choose LGL Sunrooms
LGL Sunrooms are the best choice any customer would go for since they are perfectly designed to funnel in sun light penetrating directly into the living room. Our sunrooms also allow for circulation of cool wind and fresh air as well as offering additional space for passing time, eating or basically viewing outside. For queries concerning our services, call us on (877) 317-7160.